Creative Direction
CMOS to oversee implementation.
Like a good quarterback, Incite Creative is there.
We refer to our marketing plans as Marketing Action Plans because they are genuinely actionable. All they need is the right creative director to oversee a great implementation team.
Our team not only appreciates quality design, but we are also practitioners when the need arises, and mentors when duty calls. We've earned our fair share of awards and accolades over the years but our greatest accomplishment is helping our clients grow their business.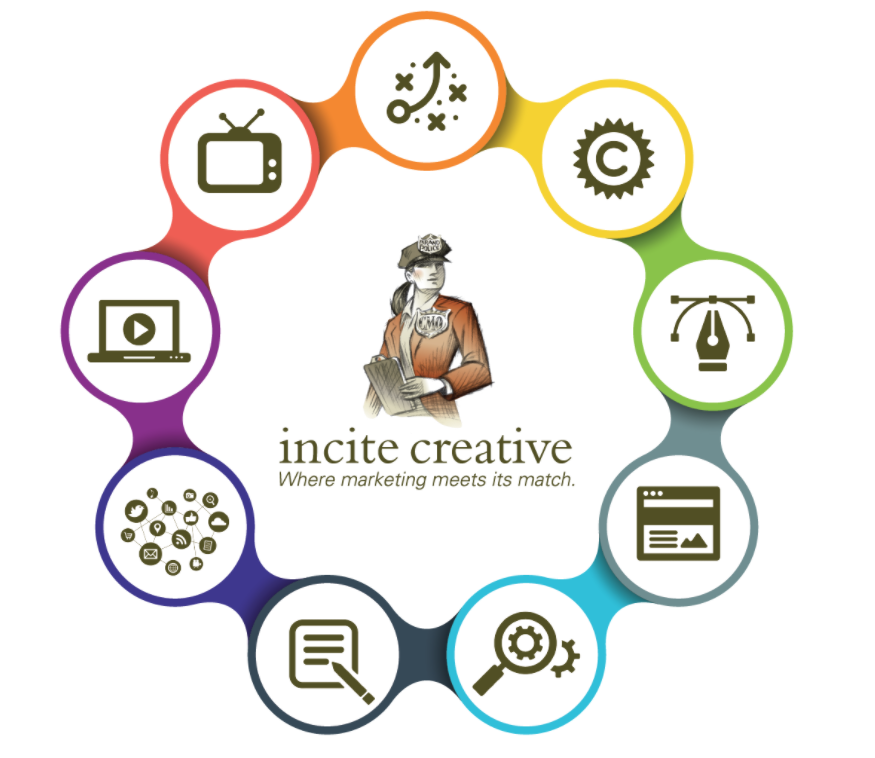 The leadership skills you need to succeed.
As your marketing creative director, you can rest assured that Incite Creative will consistently represent your brand well.
Our experience spans across all marketing channels via the following disciplines:
Email marketing and automation
Articles and blog posts
Press releases
Social media posts
Online reviews
Videos
Webinars
Podcasts
Lead magnets

Ebooks
Case studies
White papers
Checklists
Infographics
Templates
Resource guides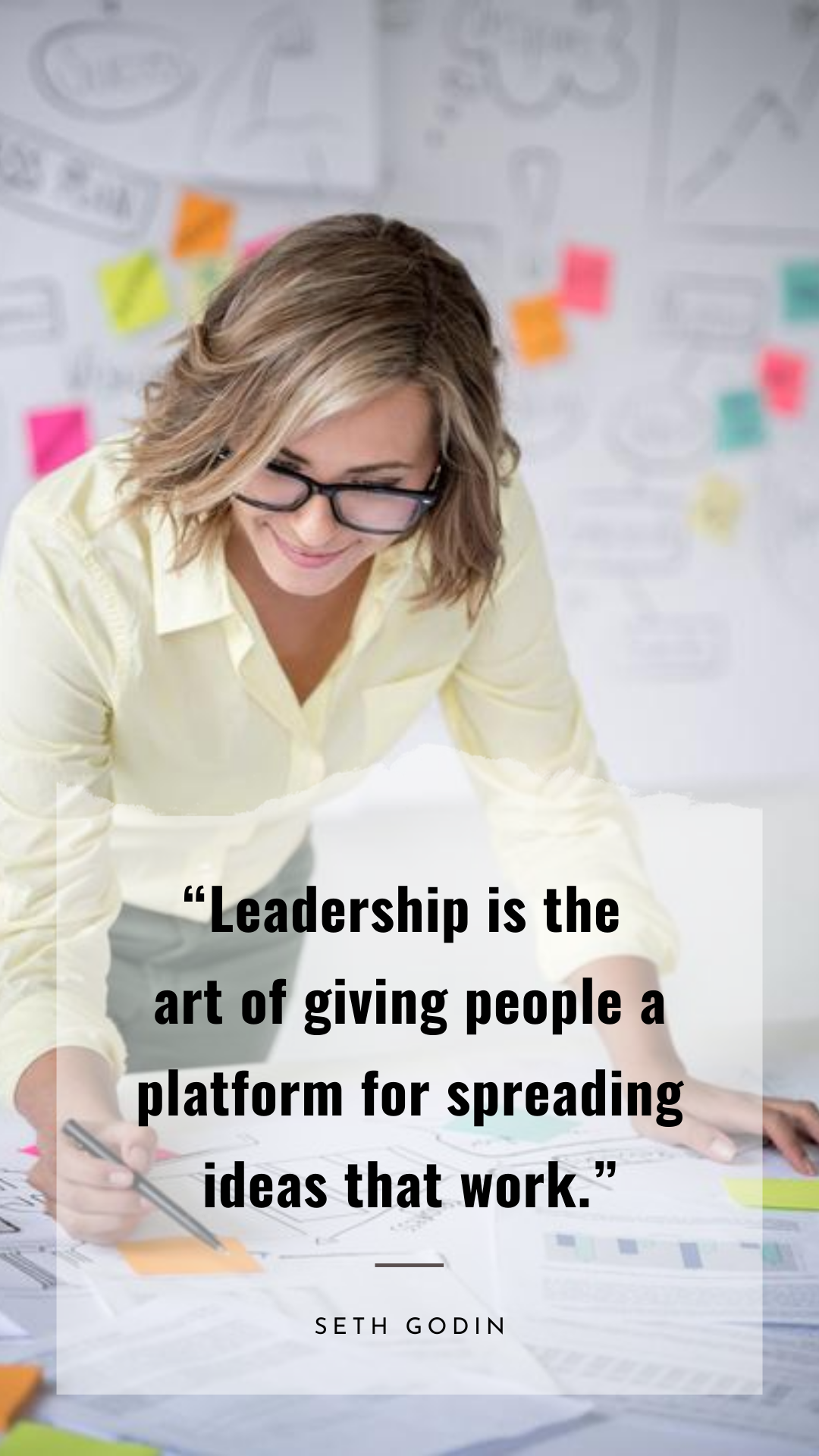 "Creative" is in our Name
Incite Creative is comprised of a creative team of reputable, award-winning, results-getting marketers, writers, graphic designers, developers, social media & SEO strategists.
We have long-lasting relationships with photographers, illustrators, printers, videographers, sign companies. If you need it, we can get it.
Founded in 1999, Incite Creative brings with it individuals, each of whom averages over 30 years of professional industry experience and industry relationships we've all built over time. We are no stranger to marketing implementation, and our team is among the best when it comes to marketing strategy and creative execution.
For many years our president and CMO, Dina Wasmer, taught graduate-level graphic design, typography, and project management as an adjunct professor. Her prior role as an art director in the advertising agency world means that she can speak both languages — marketing strategy and creative implementation. She and her Incite Creative team members have been acknowledged with several industry awards for advertising campaigns and creative solutions.
That's why so many of our small business clients choose to engage us as their CMO. With Incite Creative managing your marketing activities and serving as your brand ambassador, you'll focus on what you do best, while we handle the rest.
Project Management to the Max
Have you ever had to decide between working with someone who knew their trade well, but they took forever to get it done?
We've all been there, but you don't have to be. We recognize that creative individuals have a bad reputation for not delivering on deadlines. That's one of the drawbacks of freelancers who don't have the infrastructure around them to take care of the necessary administrative functions of a well-oiled marketing organization like Incite Creative.
We pride ourselves on our project management and communication skills. Sure, we have some great technology in place to help us, but that's because we've invested in a marketing technology stack that enables us to perform at a high level, so we can, in turn, do the same for our clients.
Some may think that an outsourced CMO means that we're invisible. That's not the case at all. Our regular reports and standing weekly, biweekly, monthly, and quarterly meetings keep us all on track and accountable. The result is an informed, organized growth brand — yours!

Right-brained creativity plus left-brained strategic thinking makes for the perfect mix.
This includes the right plan, the right mix of initiatives, and the right people who know how to implement them in the best possible way. If you're looking for an experienced marketing mixologist, look no further than Incite Creative.
It has been my pleasure to work with the Incite Creative team. Their thoughtfulness in understanding our business and their creativity in providing strategy and materials make them the best at what they do. They have helped us develop a website, marketing materials, and a detailed plan for social media. All of this has increased our presence in the community which enables us to fulfill our mission to help children with autism.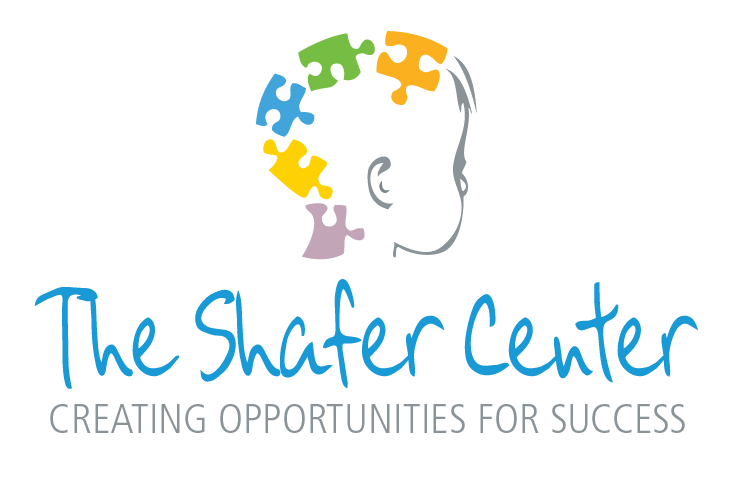 Helen Shafer
President & Founder, The Shafer Center