Brand Management
Builds growth brands.
At Incite Creative, we've facilitated hundreds of brand positioning workshops.
One of the first exercises we start with is a question: "What is a brand?" We ask participants to share their definitions, and their answers often range from "our logo" to "our personality" and "a symbol for what we stand for."
All of these are great answers and not too far off the mark. However, we believe the best way to define a brand is to think of it as "perception." And therefore, brand management is the role Incite Creative plays to maintain your company's reputation and ensure target audiences perceive it (either by direct or indirect experience) in the way you intend.
Effective brand management builds customer brand loyalty through positive brand association and has a positive effect on your bottom line.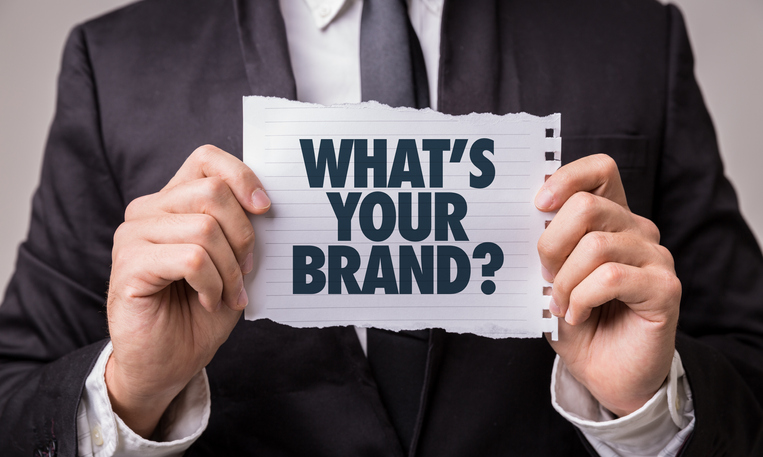 Why is Brand Management so Important?
In a world where target markets make decisions on brands in a matter of seconds, companies with a dedicated CMO that can build an effective brand management strategy will fare far better than their competitors. In fact, many businesses will succeed or fail based solely on their ability to market their brand successfully.
What types of responsibilities fall under a brand manager's purview?
Serving as your brand police,' Incite Creative's brand managers maintain brand integrity across all of your marketing initiatives and communications.
We build successful brands by overseeing the following: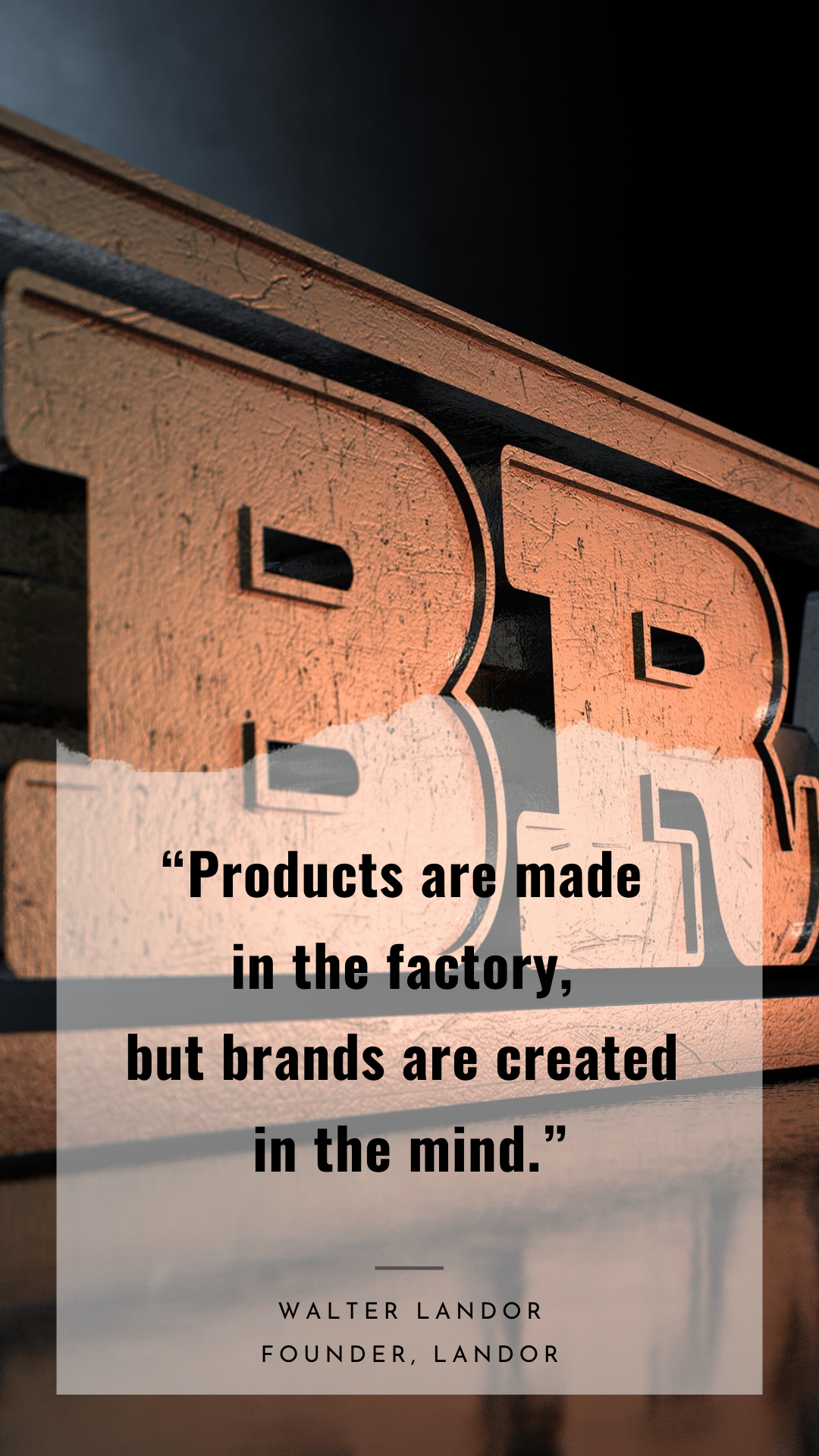 Brand Positioning & Messaging
You only have one chance to make a great first impression. And your brand is only as strong, positive, or accurate as its perception — both internal and external.
Pushing messages to your target audiences that have not first been vetted out by internal, external, and competitive analysis will miss the mark.
Incite Creative can help you regain focus. Our strategy and planning services will help you answer the following questions:
How are we, as a company/organization, perceived?
What do we have to offer?
Who could benefit the most from our products and services?
Why should customers buy from us instead of our competitors?
How can we prove that we are the best choice?
If you think you already know the answers to these questions, think again. In today's competitive marketplace, resting on overused phrases such as "full service" and "quality customer service" as your points of distinction isn't going to cut it.
Incite Creative can work with you and your internal team to build a customized, solid foundation upon which your brand message can be built. As your CMO, we will then work with you to execute an action plan that capitalizes on your distinct brand personality, and includes an appropriate content marketing strategy to help grow your brand.
Brand Identity & Brand Image
Milton Glaser, a renowned American graphic designer and creator of the "I Love NY" logo, stated, "A logo is the point of entry to the brand."
Since your brand is determined by how audiences perceive it, your logo should be distinct and not merely a symbol extracted from an Internet search. Therefore a custom logo design to support a deliberate marketing strategy will build brand awareness and propel a company or organization forward.
To round out one's brand identity is what we refer to as the "three-legged stool" that includes the company's logo, name, and tagline. Together, these three elements should convey to your target audiences who you are, what you do, how you do it, or what makes you distinct.
Imagine Target® without its red bull's eye, Allstate® without its cupped hands or Coco Chanel® without its interlocking C-shapes. Building awareness and recognizing a brand are facilitated by a visual identity that is easy to remember and immediately recognizable.
Your visual identity triggers perceptions and unlocks associations of the brand. Shape, size, color, and typeface are not merely aesthetic decisions; they are the elements of your logo design that combine to capture the essence of product, company, or organization. If your brand identity is lacking or off-target, so is your business.
As a CMO, our brand managers develop strategies and creative solutions that build positive, sustainable perceptions locally, regionally, nationally, and internationally.
Is your logo successful?
Take the brand identity quiz below to find out. Is your logo:
Supportive of your positioning statement?
Memorable?
Authentic?
Meaningful?
Differentiated from your competitor's logos?
Flexible & future-oriented?
Scalable & workable in multiple media?
Protectable/able to be trademarked?
As a CMO, our brand managers develop strategies and creative solutions that build positive, sustainable perceptions locally, regionally, nationally, and internationally.
Brand Awareness & Recognition
Brand awareness is the extent to which a brand is recognized by potential customers and correctly associated with a particular product or service.
Some brand managers go wrong because their team comes up with a great creative solution that gets people talking, but misses the mark because consumers don't recall what product, service or brand was at the core of the message. Going viral is great, but a significant number of views are only as good as its revenue.
At Incite Creative, our strategic brand management team excels at creating campaigns that trigger rational (need) and emotional (want) connections with target audiences. We also align those thoughts and feelings with our client's brand and do so via multiple distribution channels.
The consistency helps target audiences recognize and relate to the message. As they move through the buyer's journey, they increase their connection to your brand and associate it with the solution to their pain point.
Brand Reputation
Whether you are promoting a company, organization, product, or service, if you have customers, you have an existing reputation to consider.
The question is if that reputation is good, bad, or indifferent. For brand managers, reputation is not a "set it and forget it" scenario. Brand reputation is very fluid. Anything can rock the apple cart — a series of bad online reviews, a rogue employee, or say a pandemic.
The CMO team at Incite Creative helps clients manage their brand reputation by setting up a reputation management system that includes monitoring, alerts, and a protocol for how we'll communicate with our clients, and in turn, how they'll interact with customers in response.
Brand Loyalty
The 80/20 rule is often used and applies to a wide range of scenarios.
You can apply this same rule as it pertains to brand loyalty. If 80% of your business comes from 20% of your customers, either directly or indirectly, you're in a sweet spot. Strong brands are those that have a loyal customer base. And loyal customers are typically repeat customers and brand ambassadors that refer to additional customers.
But keeping customers not just satisfied, but "wowed" and loyal enough to refer, isn't always easy. Marketing technology is working hard to help businesses attract, engage, and delight customers through mobile loyalty apps, chatbots, gamification rewards, and more efficient personalization. But coming up the learning curve on all of these tools, vetting out which ones may be best, and then implementing it into your marketing technology stack may be overwhelming.
Let us ease the burden by putting our CMOS to work on your behalf. We use tools like buyer personas and CRMs to highlight potential leads who are more likely to become loyal customers. And customers with an emotional connection to a brand have a customer lifetime value that's 4x higher than the average customer. So doesn't it make sense to focus on "loyal" customers, not just "any" customer?
Brand Equity
If you're a business owner, have you considered your exit plan?
When the time comes to retire or move on for another reason, what will happen to your business — your baby? Whether you turn it over to a trusted family member or colleague, merge with another firm or sell it off completely, you're going to want it to be valued in the eyes of your customers (brand equity), as well as any potential suitors looking at your books (brand value). Both brand equity and brand value are estimates of how much a brand is worth.
The CMO team at Incite Creative doesn't just run with other marketers. We serve on the Board of Directors of the Exit Planning Exchange — a nonprofit association of advisors who provide professionalism, collaboration, and principles to the heart of the middle market. We work with business owners in all stages of the private company life cycle: business value growth, business value transfer, and owner life and legacy.
Creating brand equity and brand value are goals we at Incite Creative take into consideration as part of our brand management process.
As your brand manager, we'll oversee all of the brand-related topics mentioned above. We'll also evaluate how your company's brand assets are managed, stored, and accessed — brand guidelines, content, imagery — and recommend an appropriate brand asset management system to fit your need and budget.
Incite Creative has been so easy to work with and goes above and beyond to do a job. You can go anywhere to get a good website but you can't always get the quality and the customer service that this company provides. We originally contracted with Dina and her team to help our company rebrand. They listened to our needs, understood them, and helped us achieve what we wanted to do. Incite Creative provided outstanding quality with exceptional customer service and I feel fortunate to have them available to us. We continue to use Incite in other capacities outside of our websites - most recently they designed and built two exhibit displays. They also designed our company templates, stationery and marketing materials. Dina personally educated me on so much relating to marketing, which she did not have to do, to help me make the right decision on what style and types of marketing materials would best fit our company's needs. Thanks Incite for help making us look great! Tonya Lusk
Director of Marketing and Business Operations, Berkley FinSecure, a W. R. Berkley Company